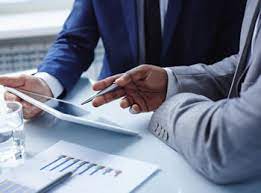 Consultancy Services
Bright Achievers Training Consultants Ltd has experienced and highly regarded professionals to enhance the competencies of staff members, assists organizations to improve performances, maximize the impact of partnerships and networks and focus on sustainable results in projects and programmes. Progressive organizations that are adapting a strong continuous learning culture are quickly proving to significantly outperform their peers in several areas:
Continuous Learning Improvement Partnerships
Our consultancy package includes but not limited to-;
1) Team Building –Employees are the assets of every organization and its success is directly proportional to the hard work every employee puts in. Team Building activities bring employees closer and one feels happy to go to work daily. Individuals start enjoying their work and feel fresh the entire day. It also allows team members to express themselves freely. Let us design a successful, morale boosting and fun team building workshop for you.
2) Public Speaking -Contrary to what you may think, public speaking is not an innate gift. It is a crucial skill you can learn. All of us have the potential to make powerful presentations, which requires preparation, practice and mastery of key techniques. We provide one on one session to ensure you become an outstanding public speaker.
3) Recruitment- Bright Achievers offers permanent and temporary staffing solutions to clients in East Africa. We are the perfect intermediary between your firm and candidates, ensuring that you obtain the best staff and candidates secure the right jobs.
4) Personal Finance- Personal finance management begins with planning your spending (financial goals and budgets) and extends through to risk management (insurance), taxes, wealth accumulation, investing and, finally, wealth distribution (retirement).How do you keep a disciplined approach towards your goals? What investments should you or should you not get into? Let our financial consultant guide you through to your financial freedom and learn to avoid the mistakes that lead to financial crisis.