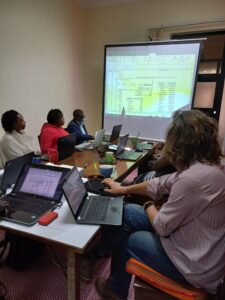 A Focus on Customized Training
72% of those who either customized or fully customized their programs reported that their initiative was "effective."
All our courses can be delivered in-house for groups of people in your organization. This provides a more personal approach to meeting your training needs.
Bright Achiever's in-house training, learning and development solutions are a highly flexible, efficient, cost and time effective way to get the maximum return on your training and development investment. At Bright Achievers , we customize to the deepest levels in the industry. Whether it is the customization of our core content, or the development of "greenfield" solutions, our proprietary customization process ensures the solution supports your objectives and has greater impact on performance.
Our clients choose to work with us because we provide training that is relevant to each audience while still providing core consistency across the organization. We quickly and deeply customize the content of our core comprehensive training curriculum to integrate with our clients' strategies, markets, products, challenges, and tools. Customization allows for application during the training and contributes greatly to ROI.
We are flexible in meeting your training delivery needs. Our solutions are expertly delivered and implemented through multiple delivery methods that can be blended, stand alone, or complement one another to provide a highly effective, seamless training solution that will drive quick wins and sustainable performance improvement.
NOTE: Customer requests on any other training not mentioned here are accepted. 
Fill in the form below to get detailed course info or a quote.